Glencoe Gallery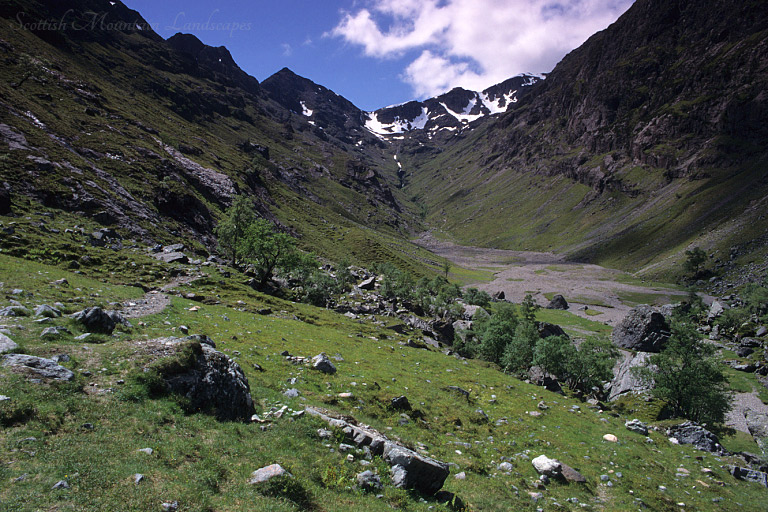 Coire Gabhail: "Lost Valley". The surrounding peaks are (clockwise from the left): Beinn Fhada, Stob Coire Sgreamhach, Bidean nam Bian and Geàrr Aonach.
Coire Gabhail runs south-west from the main Pass of Glencoe. The flat shingle floor of the valley is the remains of a small loch which was formed by a huge landslide from Geàrr Aonach.
The Allt Coire Gabhail flows down from Bidean nam Bian into a deep gorge which is just visible in the distance. It then disappears underneath the shingle floor, and reappears at the head of the valley, just to the right of where this photograph was taken.
Click on Stob Coire Sgreamhach for a close-up view...